2742 Finished Square Feet
4 Bedrooms
3 Full Bath
Built in 2011 in the popular Woodland Preserve neighborhood on a large 1.43 acre lot.
Main floor master suite
Main Floor Laundry area and access to the large deck
Patio and beautifully landscaped yard
Gourmet kitchen with an island work space
Granite counters, and stainless appliances
Paw Paw Schools or School of Choice into Mattawan Schools systems.
This beautiful home was built in 2011 in the popular Woodland Preserve neighborhood on a large 1.43 acre lot. The bright main floor offers an awesome great room, a main floor master suite, laundry area and access to the large deck, patio and beautifully landscaped yard. The daylight level includes a fourth bedroom, a spacious family room and a 3rd full bathroom. Check out the the gourmet kitchen with an island work space, granite counters, and stainless appliances. Note: Families in the Woodland Preserve neighborhood have opted for both Paw Paw and Mattawan Schools systems.
article Click here for additional information, pictures and up to date pricing information.  
43835 Woodland Boulevard, Mattawan, MI is in the popular Woodland Preserve community that is a growing neighborhood being developed by Powell Builders.  The neighborhood is tucked in 107 beautiful acres and has 79 home sites.
Woodland Preserve neighborhood is conveniently located near the nature of Mattawan and Paw Paw woods, vineyards and farms. The neighborhood offers large home sites with at least an acre each. All of the houses in Woodland Preserve have underground gas, electric, and phone. You will find that this area is beautiful all four seasons. The Woodland Preserve neighborhood is part of the Paw Paw school district and residents can exercise the school of choice and send their kids to Mattawan Public Schools.
navigate to this web-site Boundary Line Map of the 1 acre lot at 43835 Woodland
browse this site What does School of Choice mean for Mattawan Schools?
Mattawan Consolidated School accepts non-resident students residing within the boundaries of the Van Buren Intermediate School District under the Clicking Here Section 105 Schools of Choice Program.

---
---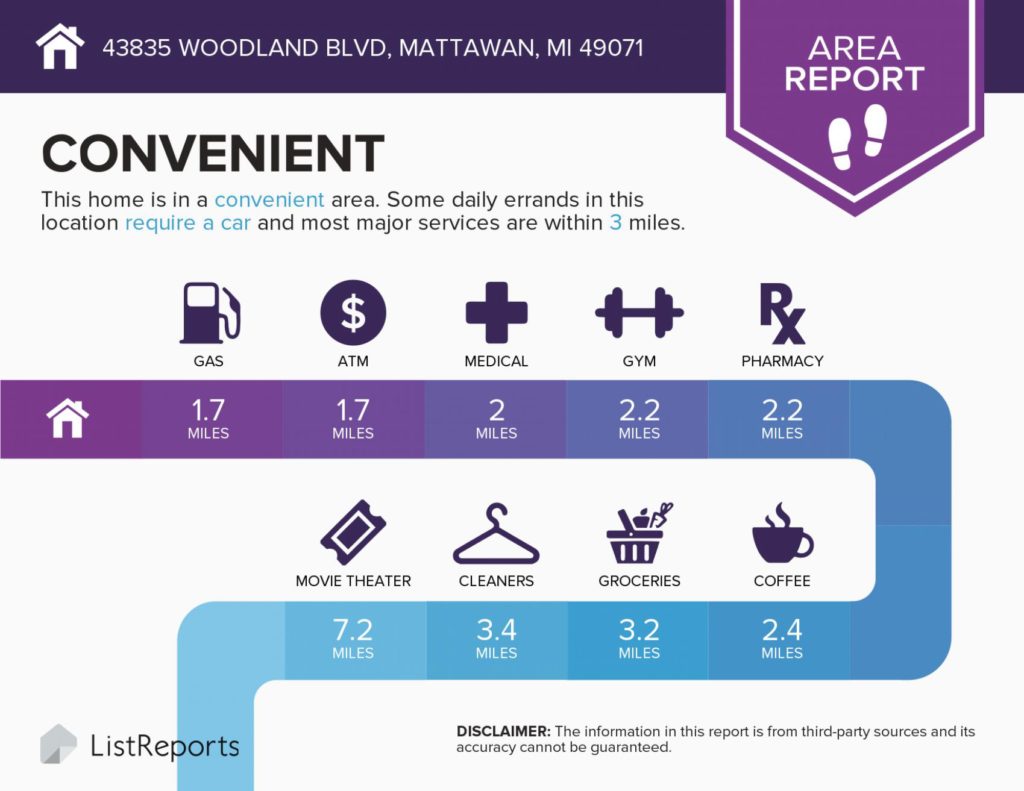 ---
The History of the Village of Mattawan
The Village Council is composed of 7 people that serve on a variety of committees to serve the residents of Mattawan.
Mattawan is protected by the Mattawan police force which includes the Chief of Police, 5 full time officers (Including School Resource Officer) and 7 part time officers.
Medical Services in and near Mattawan
Lakeview Medical Center – (269) 668-6205
Mattawan Chiropractic Clinic – (269) 668-4521
Medicine Tree Pharmacy – (269) 668-6801
---
Utilities Providers for Mattawan MI 
---
Church Listings in Mattawan Michigan 
Faith Baptist Church – 56070 Murray Street -(269) 668-3391
Mattawan Community Church – 23680 Front Avenue – (269) 668-3263
St. John Bosco Catholic Church – 23830 Front Ave – (269) 668-3312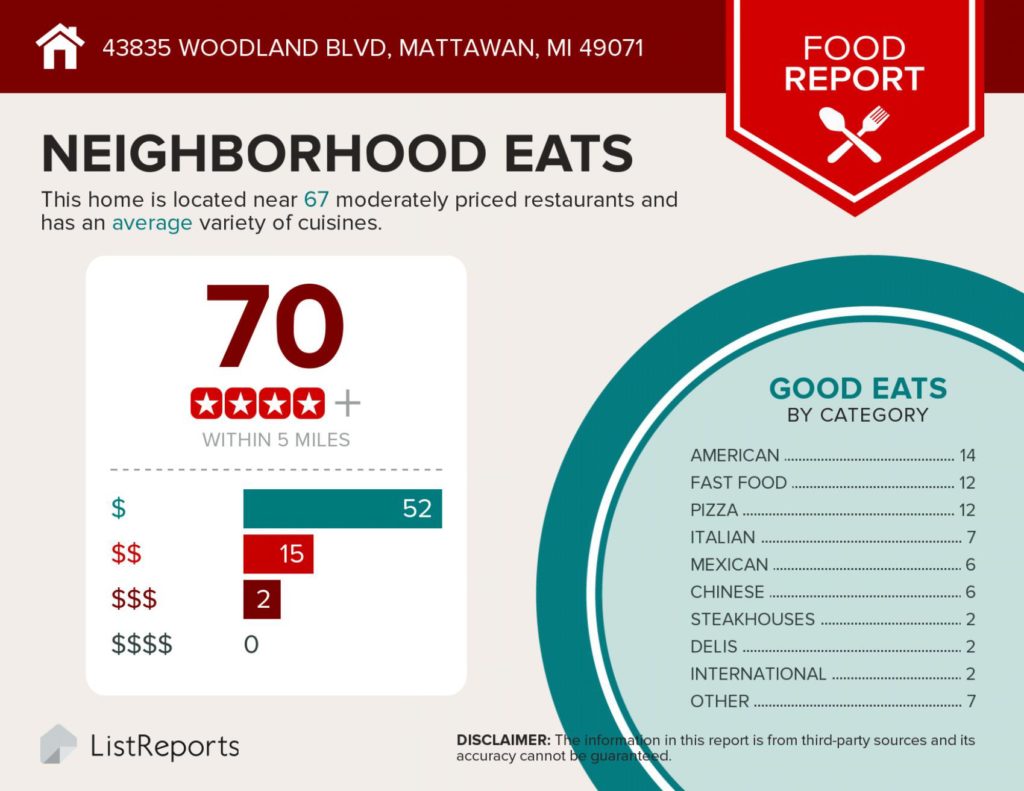 ---
The cities of Mattawan and Paw Paw are great places to enjoy a downtown with some great shops, restaurants and businesses. Mattawan is located on the eastern border of Van Buren County. On the other hand, there are a few lakes in and around Paw Paw and the City of Kalamazoo is just a short ride away as is the city of South Haven.  It is not uncommon for people who live in Paw Paw or Mattawan to work in Kalamazoo
or South Haven.  We have identified some of the closest places to explore from your hew house on Woodland Preserve neighborhood. Here is a short list of just a few of the fun opportunities near the house for sale at 43835 Woodland Boulevard, Mattawan, MI. You will find many more fun places to explore once you buy this house.
You will be able to enjoy a great car show in Mattawan in August.  It is called The Wildcat Classic Car Show and it is on Saturday, August 13 from 9 am to 3 pm at McGillen's Crossing.  The car show raises funds for various Mattawan community projects.  This fund raiser has helped to improve the walking and biking trails in Mattawan.
Jollay Orchards in Coloma
South Beach in South Haven
Mattawan Village Park
Mattawan Later Elementary Playground
Rocky's Stomping Grounds
Stargazing field
FISHING NEAR MATTAWAN
There are so many places near Mattawan for fishing if you are an angler.  Check out this list and notice how close they are!
According to a report by the DNR in 2007:  "The South Branch Paw Paw River historically supported cold water species of fish, but currently supports species commonly grouped with tolerant cool water species".  Imagine
walking 100 feet out your back door and being able to catch some of the 39 species of fish which, according to Wikipedia, are reportedly in the Paw Paw River  including walleye, bass, bluegill, black crappie, and northern pike. How's that for living a dream life!
According to this article in http://www.gameandfishmag.com/fishing/top-spots-for-michigan-river-fishing/
"The Paw Paw River is another major tributary that has good numbers of small mouths and some pike. It tends to run clearer and to be less affected by rain; it is a good alternative when the St. Joe is muddy.
Notice that there are 15 parks, 8 golf courses, 4 lakes and 1 hiking area within 10 miles of 43835 Woodland Blvd
Homes for sale in Mattawan Schools, Paw Paw Schools or other Greater Kalamazoo Communities
If this house on Woodland Blvd is not quite right for you, we have custom searches for all the school districts in Greater Kalamazoo.
---
FIND OTHER HOMES ON WATER IN MATTAWAN AND THE GREATER KALAMAZOO AREA
Find Other Homes with River Frontage For Sale
Kalamazoo County Lake & Waterfront Homes For Sale

---
We offer a free service that allows a home buyer to be alerted at the same time as REALTORS when a home comes on the market.  That means you get the opportunity to see the property before most home buyers.
Fill Out the Form Below to Contact The Veenstra Team
Kalamazoo Homes Specialists
David Veenstra, REALTOR
Jason Veenstra, REALTOR
The Veenstra Team with Evenboer Walton REALTORS
(269) 350-5514 (office)
(773) 751-2206 (fax)
sold@veenstrateam.com (email)
www.kalamazoo-real-estate.com (web)
The Veenstra Team offers free, top tier real estate tools and technology for Kalamazoo home buyers and an 81 point home marketing plan for home sellers that gets Greater Kalamazoo home sold!
We provide free, effective short sale solutions which avoid foreclosure in many SW MI cities. We work with a network of investors that bring cash offers.
We also offer Kalamazoo commercial real estate services and advice through our partner, Jeremy Veenstra of NAI Wisinski of West Michigan
We also offer free nationwide relocation and REALTOR referrals through our EXODUS Network of Christian Community Specialists.
We provide Corporate Relocation Assistance in Kalamazoo and Portage MI through our partnership with the Great Lakes Relocation Center. Great Lakes Relocation Center is a member of the "National Employee Relocation Council" and "Relocation Directors Council". Great Lakes Relocation Center has attained "Preferred Broker" status with the nation's four largest relocation companies. Company VP, Connie Schlaak, has also obtained the designation GMS (Global Mobility Specialist)
We offer a free Chicagoan's Guide and Home Buyer Tools to buying a Lake Home in MI
This article and content is for general informational purposes and should be independently checked for accuracy. Information should not be taken as legal advice, technical or tax advice under any circumstance. Seek legal advise and representation in all legal matters.